FTTX Fiber Cable Machine manufactured by HAGSIN GROUP In China is mainly used for manufacturing of FTTX optical fiber cable. The material is can be LSZH, HFFR, etc.


FTTX Fiber Cable Machine Technical Parameters:

Size of FTTX Fiber cable

5.2*2.0mm, 3.2*2.0mm

Designed speed

200m/min

Coloring working speed

150m/min

Number of optical fiber Pay-off

1-4 cores/1-4 pcs

Optical fiber reel size

φ236×φ25.4×108mm(25km)
Φ265×Φ25.4×180mm(50KM)

Accuracy of length

≤0.2%

Additional loss

≤0.01dB/km (SM. fiber)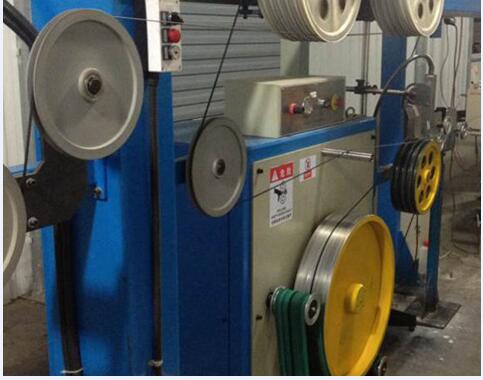 FTTX Fiber Cable Machine Technical Composition:

1.Steel wire pay-off
2.FRP(KFRP, AFRP) pay-off
3.Loose tube pay-off
4.Optical fiber pay-off
5.Extruding group
6.4M hot trough and Constant temperature water tank
7.12m Cooling trough
8.Blowing dryer
9.Diameter gauge
10.Printer
11.Dual-axis laser diameter gauge
12.Wheel Capstan
13.Accumulator
14.Take-up
15.Electric controlling system

if any question of FTTX fiber cable sheathing machine in china, be free to contact us business@hagsin.com. We will reply you soonest.